Nationwide School Playground Surfacing Contractors
We are established Nationwide playground surfacing contractors for schools in the the Southern England area, with many years' experience.
We provide play area surfacing solutions ranging from Tarmac play surfaces to resin-bound. We can also arrange renovation and repair of existing play area surfaces.
School Playground Surfacing Southern England
We specialise in surfacing all types of play areas, from small private playgrounds to larger local school play areas and public parks.
We work closely with many local authorities, councils, private contractors and commercial businesses, meaning over the years we have built an enviable reputation
Email us today mbkcc@icloud.com with any road and driveway surfacing jobs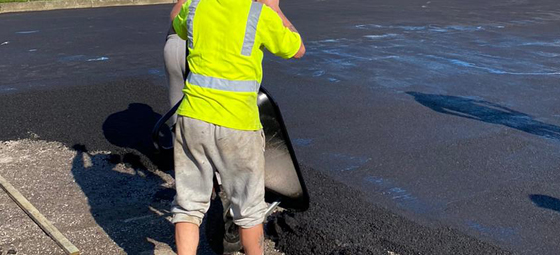 Playground Line Painting
An extra bonus to our Tarmac Surfacing is that we can also offer a wide range of Line Marking options to brighten up your Tettenhall playground area.
Line Painting can be used to create colourful and educational floor markings, ensuring the children's break times are full of fun and learning.
Why Choose UK Surfacing Contractors for Nationwide School Playgrounds Surfacing?
We offer first-class playground surfacing solutions to suit your needs, from Tarmac surfacing to custom coloured line painting.
Tarmac Playgrounds
Our playground tarmac surfacing provides a smooth and durable finish. We can work with you to tarmac a playground, car park, pavement, path or Sports Area. We can also repair your current tarmac surface if it is showing signs of wear.
Tarmac is a very popular solution for schools across the United Kingdom the hard-wearing surface and low maintenance needed provides an ideal surface for playgrounds.