Nationwide Surface Dressing Contractor
Accredited Contractor for Driveways Paths & Private Roads Car parks & Forecourts. If your road surface or driveway is becoming worn and cracked due to the standard British winter weather and water ingress then a bitumen surface dressing/tar and chip surface dressing is the correct choice for you.
Surface Dressing Contractors
UK Surface Dressing are established surfacing and paving contractors based in Guildford, Surrey with 25 years of experience and provide surface dressing solutions for driveways and paths, private roads, car parks, and forecourts nationwide.
About Surface Dressing
Surface dressing is also known as "Tar and Chip" and is a very cost effective way to rejuvenate old tarmac or concrete. The process involves applying liquid bitumen using a hot spray to the existing surface and then dressing with stone. Modern bitumen formulations contain various polymers or strengthening agents, that greatly increase the longevity and durability of the finished product.
Different aggregates can be used for different applications. There are many sizes and colours to choose from, so you can create your unique driveway or path using one aggregate, and grey granite chips of a larger diameter, for example, can be used to resurface car parks and public roads.
So, if you have a driveway that has seen better days, it may be easier and more cost-effective than you think to create your beautiful new driveway in Surrey.
Why choose us as your Nationswide surface dressing contractors?
Our qualified surface dressing specialists have over 25 years of experience upon which we have built an enviable reputation. Many of our customers come from repeat business, and our surface dressing services in across the UK, thanks to our many depos are of high quality and are cost effective.
Accurate Quotes
We are reliable
Courteous Workforce
Strong Workmanship
Tidy
Experienced Workforce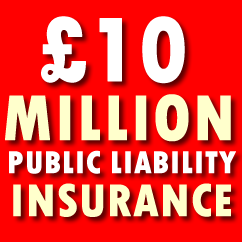 Email us today mbkcc@icloud.com with any road and driveway surfacing jobs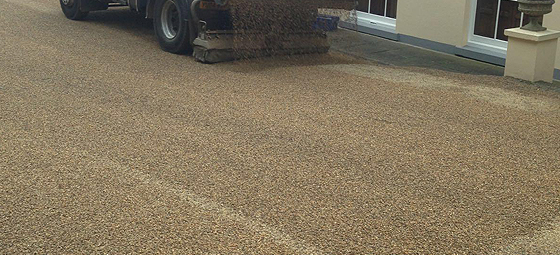 Tar and Chip Surface Dressing
However, hot tar and chip can also be effective for domestic driveways, providing a cheaper and more durable alternative to asphalt.
Tar and chip surfacing is especially suited for longer driveways into country houses, golf clubs, schools, and country hotels and is relatively low maintenance (occasionally replace displaced stones). The rough surface affords good traction and is durable.
All our work is carried out to the very highest standards by our highly skilled and professional team.