Surface Dressing & Tar and Chip Surfacing UK
Get A Quote : +07309 639449


30 Years of undefeated success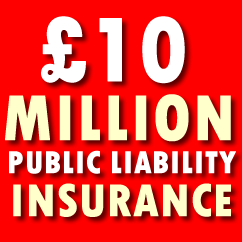 We have a long and proud history givin emphasis to environment social and economic outcomes to deliver places that respond.
Nationwide Tarmac Surfacing Contractor & Driveway Surfacing Contractors
We manage a range of driveway and road surfacing jobs, from domestic surfacing to commercial clients. Based in Surrey we are the trusted paving and tarmac resurfacing contractors in Kent, Surrey, High Wycombe, London, Dorset, Oxford, Woking, and Guildford. Sussex, Hampshire, and Surrey
Car Parks and Forecourts
Domestic and Commercial Driveways
Tarmac Driveway Surfacing Contractors
Total Road Surfacing and Construction
Resin Bound/Bonded Driveways
Block Paving Driveways
Gravel Driveways

Tar and Chip Dressing
School Playground Surfacing
Our main priority has always been maintaining customer satisfaction and the high-quality standards of our work. We are fully insured and accredited by the necessary authorities. Our attention to detail brings our customers back again and again.
You can trust this Nationwide Tarmac Surfacing Contractor
Nationwide Surfacing are an experienced Road surfacing and driveways contractor based in Guildford Surrey serving commercial and private/domestic customers Nationwide thanks to our growing number of Tarmac surfacing depos. We can install stunning new driveways with materials including resin bound, block paving, tarmac and gravel.
Not just a driveway surfacing contractor
In addition to new driveways, we can produce the highest quality patio and pathway solutions for your home using the best materials in a number of appealing patterns and colours. Whatever style you desire, we can produce.
We also provide commercial surfacing for public roads, car parks, school playgrounds and retail parks in addition to surface dressing and pothole repair. All our work comes fully guaranteed for 10 years. Customer satisfaction is our top priority.
30 Years of Effective Construction Management & Renovation Solutions
At the end of the day, going forward, a new normal that has evolved from generation X is on the runway heading towards a streamlined cloud solution.

Strategy & Planning
Bring to the table win-win survival strategies to ensure proactive domination. At the end of the day.

Client Satisfaction
We bring to the table Our second to none Surfacing and organisation skills.